Dear all Geocachers,
Schleswigs rich cultural background is based on a broad history.
Unique "fruits" from the age of the Vikings are the former habitation "Hedeby" as well as the boundary wall "Danewerk" in Schleswig-Holstein. While Haithabu was located south from Schleswig near the inner end of the Schlei-fjord and known as Northern Europes biggest emporium of the 10th century was Danewerk considered as the southern barricade of the habitation. The legacy of the former habitation was transferred after it was burned down. Guided city tours through the historical grounds or the city museum provide broad possipilities to explore the cultural and historical sights. A pretty good location in the Schlei-Firth holiday region and the nearby baltic and north sea are qualifying Schleswig for a good stay.
For those who want to take the digitialization a little bit more into account there is a possibility to explore it "in a modern way". Guess.
From July 2023 it is possible to do the famous GPS driven treasure hunting game Geocaching in Schleswig (editor's note: in a more historical context).
It is hard to explain the fascination of Geocaching precisely. In essence there are many different kinds of Geocaching, a variety of landscapes with hidden Geocaches and also different "player" characters. But they all have in common that they're enjoying doing this. Enjoying being on tour. Enjoying the challanges but also the hunt and mysterysolving.
Get in touch with our exciting history. The city of Schleswig is looking forward to see you and of course the Viking-Geocaching event 2023.
I'd like to wish everybody a great success searching the hidden places and treasures as well as many new and exciting information about Schleswig.
Sincerely yours,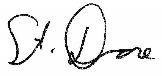 Stehpan Dose
Mayor of Schleswig